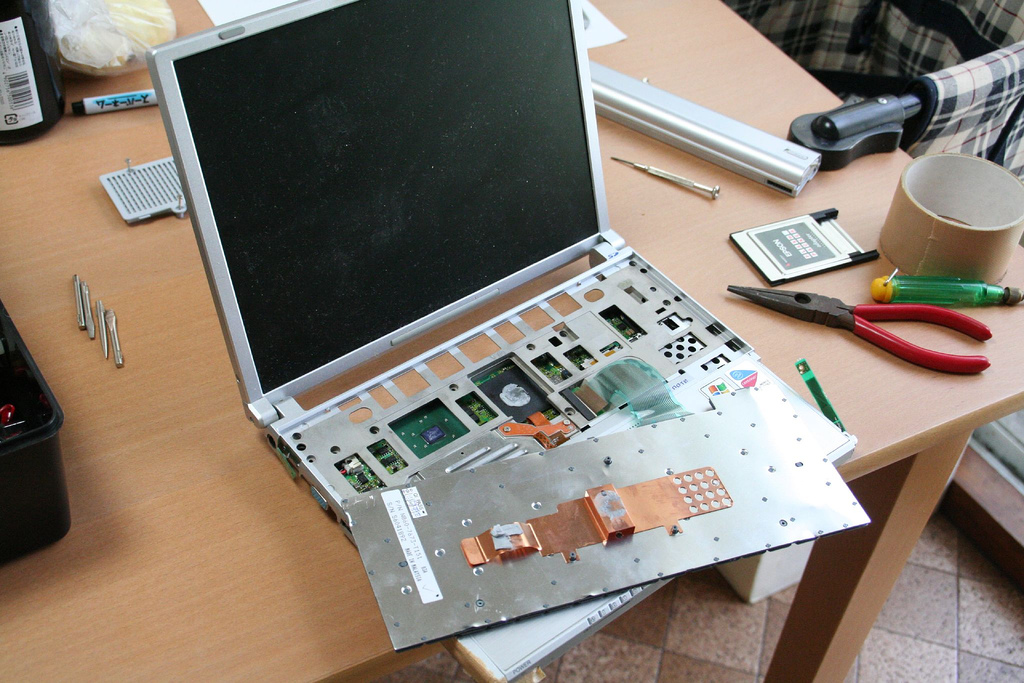 You never realize how much you use your computer until it breaks, and the cost of at-home repairs can get expensive. Here, we offer the same commercial-quality repair that Technical Solutions business customers enjoy at an affordable price. Instead of having a technician come on-site, we ask you to bring the computer to us. This allows us to work on more than one computer at once, gives us the opportunity to backup your data before we get started on any repair, and lowers the cost of repairing the computer. In most cases, having a technician in your home for anything other than a simple follow-up just doesn't make sense. Would you want to pay hourly for a technician to sit and wait for a program to scan your computer? While your computer is being scanned, defragmented, or having something installed, we can move on to the next computer and continue working on yours once it's done.
Most services are offered at a flat rate. For example, if you have an infected computer, we can repair it for a flat rate. Whether it takes two hours or five hours, you still pay the same flat rate. We also keep our own inventory of computer parts, so rarely do we need to wait for a part to be ordered and delivered. Please note that we do not offer over-the-phone support unless it is in relation to a previous repair. We stand by our work and guarantee it for 30 days. We will also keep a backup of your data for 30 days, just in case.
When you bring your computer in, please allow us one to two hours to run diagnostics and to try to reproduce the problem you are having so that we can find the best course of action to repair your computer. The diagnostic is FREE! (Limited to simple diagnostics.) Be sure to provide us with the power cord if you have a laptop or any additional accessories you are having trouble with (external hard drives, external keyboards or mice - anything that is giving you trouble.) If you are unsure what you need to bring, please call a technician before you bring your computer in for service.
---